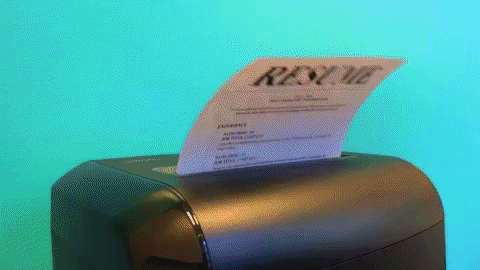 Your resume is the first impression of an employer or recruiter get about you. Today, most of the companies use automated tools to scan for keywords in a resume pool and filter only the matching ones.
I'm currently working as a headhunter in HAYS Australia. We are specialized in finding suitable candidates for various roles ranging from IT to Multi-national organizations. We are extensively using ATS systems to filter out the noisy applications the once we call not-suitable for the roles. Below are some explanations on how ATS / HRIS systems work and what you need to know when applying for a vacancy.
NOTE : What is the difference between a CV and a Resume?
What are ATS / HRIS systems?
Both ATS (Applicant Tracking System) and (HRIS) Human Resources Information Systems are types of software used by recruiters during the hiring process to filter out applications based on the suitability to the vacant position. ATS and HRIS systems will perform scanning and ranking the applications which make the life of an HR person easy since they don't have to go through individual applications manually.
Why ATS and HRIS are important?
To get qualified for an interview, your resume needs to pass the initial scanning and ranking process done by an automated ATS or HRIS system. Otherwise, your resume will be simply ignored despite your qualifications and work experience. Your resume should be compatible with the ATS standards to get your application moved to the next stage of the hiring process.
What is an ATS compliant resume?
Simply put there are some guidelines that you can follow to make your resume compatible with the automated ATS systems. We have discussed some of the common tips to make your CV compatible with automated tracking systems (both ATS and HRIS).
What information ATS system actually look in your resume ?
A typical job posting will have information that is disclosed to the applicants. On a typical job vacancy, you should see the expected skill set, qualifications, experience, etc. For some advertised roles, employers may have non-disclosed information to its applicants due to various reasons like government policies and regulations. For instance, in Australia and US it is illegal to consider the geographical location, gender, marital status of the applicant during the selection process. Still, there are possibilities employees are feeding there ATS system to filter candidates based on this information.
NEXT > : Writing a killer IT CV.